I've always taken risks, and
never worried what the world
might really think of me. - CHERBefore there was Madonna, before there was Lady Gaga, there was CHER.
Win 2 tickets to see and hear Cher in concert this month at the BOK Center.
Enter simply by completing the Make An Inquiry form to the right and in Comments, write: CHER.  One word says it all. 


SATURDAY, DECEMBER 21ST
JOIN US FOR THE 5TH ANNUAL TOY DRIVE FOR KIDS!!
Benefits Toys for Tots
Organized by The Cimarron Region Porsche Club and Tulsa Caffeine & Gasoline
Hosted by Jackie Cooper Imports
93rd & Memorial ~ Mercedes-Benz Showroom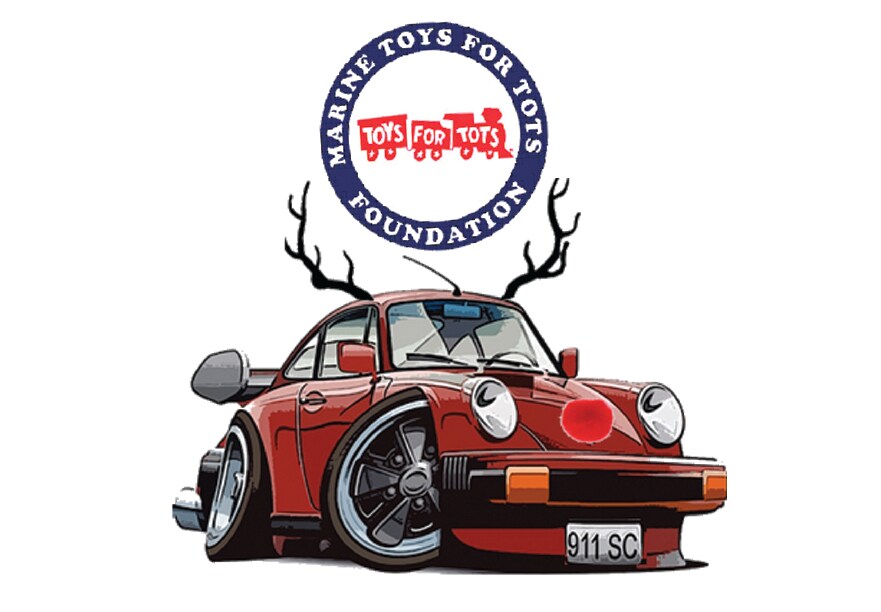 Join us!  All cars (and owners) welcome!
9:11am thru 1:30pm
Car viewing
Road Rally
Lunch & Doorprizes
Tech Session
Participate in the road rally or drop in for lunch and stay for the tech session.
Event participation is free with an unwrapped new toy to donate. 
At 9:11am the fun begins as car enthusiasts gather at Hard Rock Casino in the NE overflow parking lot. 

At roughly 10:30, with a Cooper car setting the pace, the group will wind south via the Creek Turnpike to Jackie Cooper Imports, arriving at approximately 11:00 am.
Lunch is the ever-popular BBQ buffet served by Rave Review Catering. There will be plenty of time to eat, visit and view cars before the Tech Session in the Mercedes Service Drive. This year's topic:  Detailing Your Car's Interior Like a Pro.
All donated toys will be picked up by the Marine group from Claremore and distributed to nearby children.
This event continues to grow each year.  According to Porsche Club Social Chairman Steve Canada this annual drive has brought in over 700 donated toys .
We extend a special thanks to our partners:


PAST EVENTS HAVE INCLUDED, BUT NOT BEEN LIMITED TO:

Thursday, November 21st
CHOPARD
2013 Fall Trunk Show
Saks Fifth Avenue
Fine Jewelry on One

Saks Fifth Avenue Tulsa and Tulsa Charity Fight Night
invite you to an exclusive jewelry trunk show event
hosted by Chopard.
Renowned for creativity, state-of-the-art technology and craftsmanship, Chopard is one of the leading names in the high-end watch and jewelry industry. Throughout the evening the 2014 Porsche 911, Cayenne and Panamera models will also be on display, courtesy of Jackie Cooper Imports.
 Enjoy musical entertainment, gourmet light bites and cocktails while you shop this limited time trunk show. 
 ~ 
Over $1.6 million has been raised for Tulsa non-profits since the debut of Tulsa Charity Fight Night honoring the late Ray H. Siegfried II.  In 2014 the one-of-a-kind event continues with an exciting new theme, concept and beneficiary, STEM.  STEM (science, technology, engineering and math) education programs bolster and advance our community. Future generations of science-literate, critical thinkers mean new products and processes to sustain Tulsa's economy and exceptional quality of life. 
The courtesy of a RSVP is requested.
918.744.0200 x203 or rsvptulsa@saks.com
Saks Fifth Avenue is proud to support STEM with 10% of event sales up to $3000.