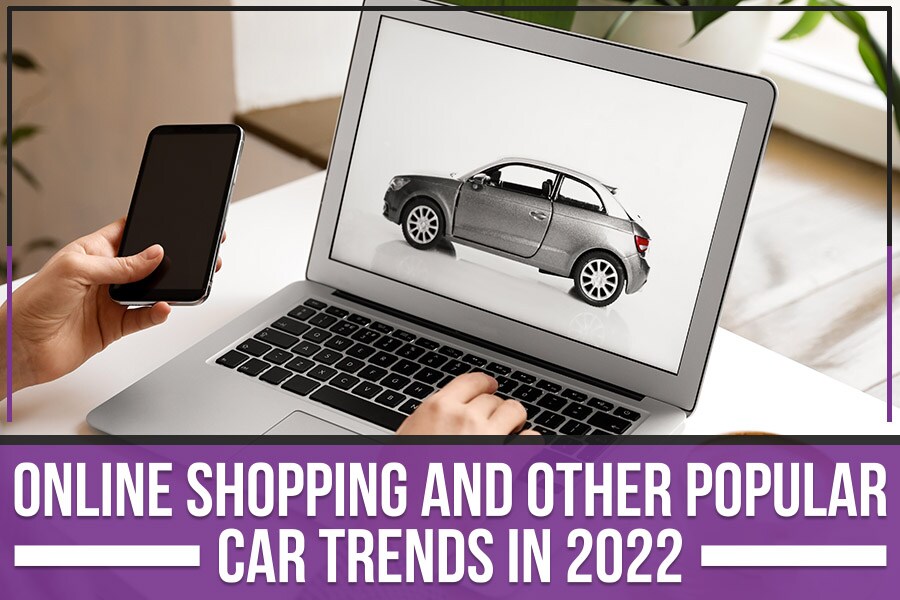 Online Shopping And Other Popular Car Trends In 2022

The automotive industry is evolving faster than ever before. With new technologies and trends emerging every day, from self-driving cars to vehicles powered by alternative renewable fuels, it can be hard to keep up with the latest developments. Car dealers have to anticipate and prepare for upcoming car trends to stay ahead of the competition. These trends can affect every aspect of the industry, from the design of cars to how customers buy them.

This blog post will discuss some of the most important automotive trends that will impact car enthusiasts in the years to come. Keep reading to learn more!
1. Car Companies are Focusing on Electric and Hybrid Cars
Electric and hybrid cars are becoming more popular each year, as people become more aware of the benefits they offer. Many major car companies are now investing in electric and hybrid technologies, and this car trend is only going to continue in the years to come. Why? There are several reasons:

· Electric and Hybrid cars produce zero emissions, which is excellent for the environment.
· They are becoming more affordable as technology is improving.
· They are easy and less expensive to maintain.
These factors contribute to the increasing popularity of electric and hybrid cars, and we can expect this trend to continue in the coming years.
2. Self-Driving Cars are Becoming More Popular, with Some Companies Already Testing Them Out




Several companies are testing autonomous cars, and it's only a matter of time before they become mainstream. There are several benefits to self-driving cars:
· They reduce the risk of accidents, as human error is eliminated.
· They can be used for ride-sharing, which will help reduce traffic congestion.
· They're great for the environment, as they reduce emissions.
We can expect self-driving cars to become increasingly popular in the coming years, significantly impacting the automotive industry. Car manufacturers will need to develop autonomous-friendly models, and consumers will need to learn how to use them.

3. More People are Buying Cars Online


The internet has made it easier for people to buy things online, including cars. There are several benefits to buying cars online:

· You can compare prices from different dealers easily.
· You can read reviews from other buyers.
· You can get a better deal, as there are fewer overhead costs for the dealers selling cars online.
· You can avoid the hassle of driving down to a car dealership.
· You can choose from a wide variety of cars, from gas-powered to hybrid ones or even autonomous options, as they hit the market.

If you're looking for a high-quality car today, please check out the check out the inventory of new and used vehicles at Jackie Cooper Infiniti, serving Valley Park, OK. Our friendly team will be happy to help you!